Mariana Trindade De Donato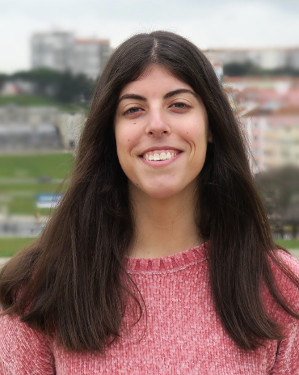 PhD student (Programa Doutoral em Química Sustentável FCT-UNL/ IST) Master Degree in Chemistry, Faculdade de Ciências - Universidade de Lisboa, Lisbon, Portugal, 2017 Bachelor Degree in Chemistry, Faculdade de Ciências - Universidade de Lisboa, Lisbon, Portugal, 2015 Telephone: +351 218419223, Ext: 3223 Room: 02.6.6 (-2nd floor, South Tower) Email-adress: marianat.donato@gmail.com
Scientific fields
Current research topics include:
Ionic Liquids
Deep Eutectic Solvents
Chrystallography
Thermodynamic Properties
Scientific publications in international journals
C. S. D. Lopes, M. T. Donato, P. C. Ramgi, Comparative corrosion behavior of titanium alloys (Ti-15Mo and Ti-6Al-4V) for dental implants applications: a review, Corros. Prot. Mater., 2016, 35 (2), 5-14.
C. E. S. Bernardes, M. T. Donato, M. F. M. Piedade, H. P. Diogo, J. N. Canongia Lopes, M. E. Minas da Piedade, A force field for MD simulations on rhenium organometallic compounds developed from enthalpy of sublimation and X-ray diffraction measurements, J. Chem. Thermod., 2019.
Communications in scientific meetings
Poster Presentations:
M. T. Donato, C. E. S. Bernardes, M. E. Minas da Piedade; Enthalpies of sublimation of rhenium compounds: an experimental and theoretical study; 1º Colégio da Química da Universidade de Lisboa (1ECQUL), Reitoria da Universidade de Lisboa, Portugal, 20-21 Julho 2017.
E. Skorepová, M. T. Donato, J. Rohlícek, A. R. Maguire, S. E. Lawrence; Novel Salts of Dipeptides; Hot Topics in Contemporary Crystallography (HTCC, 3rd Edition), Bol, Brac, Croácia, 23-27 Setembro 2018.